---
Providing Convenient Care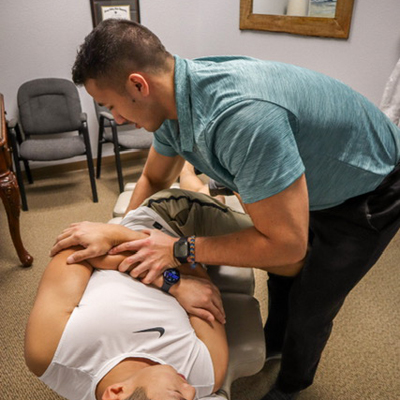 Convenience is one of the hallmarks of our practice. We offer same-day appointments and accept walk-ins. It's our desire to get you the care you need and deserve promptly so you can experience relief and more. And because we feature on-site X-rays, you won't have to drive elsewhere to have them taken.
Offering an Array of Services
By providing multiple services, we can offer patients a broad spectrum of solutions. In addition to chiropractic care, we feature decompression, infrared sauna, whiplash treatment and more. The combination of quality care and the latest technologies allows you to live life to the fullest.
Getting Kids Off to a Healthy Start
Did you know that even natural childbirth can be traumatic for a child? That's why we encourage parents to bring their child in as soon as possible after birth to correct any misalignments. Pediatric chiropractic care also can provide natural help for an array of common childhood conditions such as colic, ear infections, constipation and more.